A Heating, Plumbing and Air Conditioning Company in the Bristol, CT Area
Winters in Bristol can be pretty harsh. Is your heating system up to the challenges that the cold winter months present? When you contact the Bristol, CT heating and air conditioning company you can trust for your heating installation, repair and maintenance service needs, you will get the services you need to keep your heater operating at peak efficiency and performance levels. Contact Dynamic Mechanical Plumbing Heating & Air Conditioning today to discuss your heating options, including boilers, furnaces, heat pumps, radiant heating and hybrid heating systems.
When summertime arrives, you need to know that your air conditioning system is able to provide you with the consistent, effective cooling performance you need to make it through the hottest time of the year comfortably. We have an extensive selection of air conditioning systems for homeowners in Bristol to choose from. Just because split central air conditioning systems are so common does not mean that they are right for you and your home. Learn about the benefits that ductless mini splits, high velocity systems, heat pumps and even geothermal technology have to offer. When you schedule your air conditioning services with the professionals on our team, you'll be able to cool your home with complete confidence.
Watch our owner, Nathan, explain more about us.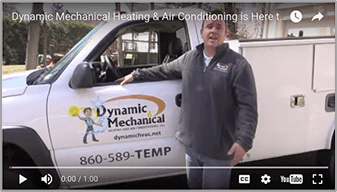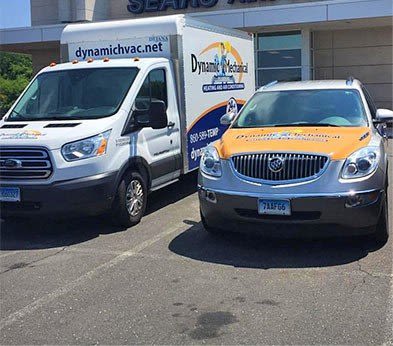 We Offer Water Heaters
You water heater is one of the most important appliances in your home. There is no way that you can expect to live with the comfort and convenience you need if your water heater does not operate efficiently and reliably. From taking showers to doing laundry and dishes, you rely on your water heater far too much to take any chances with its operation. Contact us today to learn more about the tank and tankless water heaters we carry in the Bristol, CT area.
Call Dynamic Mechanical Plumbing Heating & Air Conditioning Today
Don't trust just anyone with your comfort and the condition of your heating, air conditioning, indoor air quality or water heater equipment. Schedule service with Dynamic Mechanical Plumbing Heating & Air Conditioning. Our skilled technicians have years of experience with heating and air conditioning installation, repair and maintenance in the Bristol area.